Important
As part of the application of government measures to counter the spread of COVID-19, all scrappage and donation requests will be accepted. However, vehicle collection delays could be longer than usual.
We thank you for your comprehension.
Selling a Vehicle
Get a quote instantly using our online tool.
Towing is included in the offered price, at no additional cost.
Please note that the vehicle collection process can take between 7 and 10 business days. Vehicles to be towed must be accessible, otherwise your request could be denied.
* Gross vehicle weight
You will find your vehicle's weight, as well as its year, on your ownership certificate.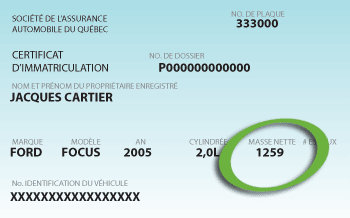 Donating a Vehicle
Our Car for life and Car for the environment programs allow you to donate your vehicle to a health or environment charity of your choice. A recycler will pick up and recycle your vehicle, and the vehicle's value will be donated to the chosen charity.
French decree – an example to follow
Encouraging auto repair centres to offer used parts for repairs, when appropriate?
Why not!
ARPAC recognizes the importance of such a measure, for the consumer and the environmenten reconnait l'importance, pour le consommateur et l'environnement.
Details here
Would you prefer completing your request by phone? ARPAC Scrappage Program: 1-855-283-2722